»
»
»

Ford EcoSport 2018 White AUTOMATIC 1L
Ford EcoSport 2018 White AUTOMATIC 1L MAJ3P1VE7JC235097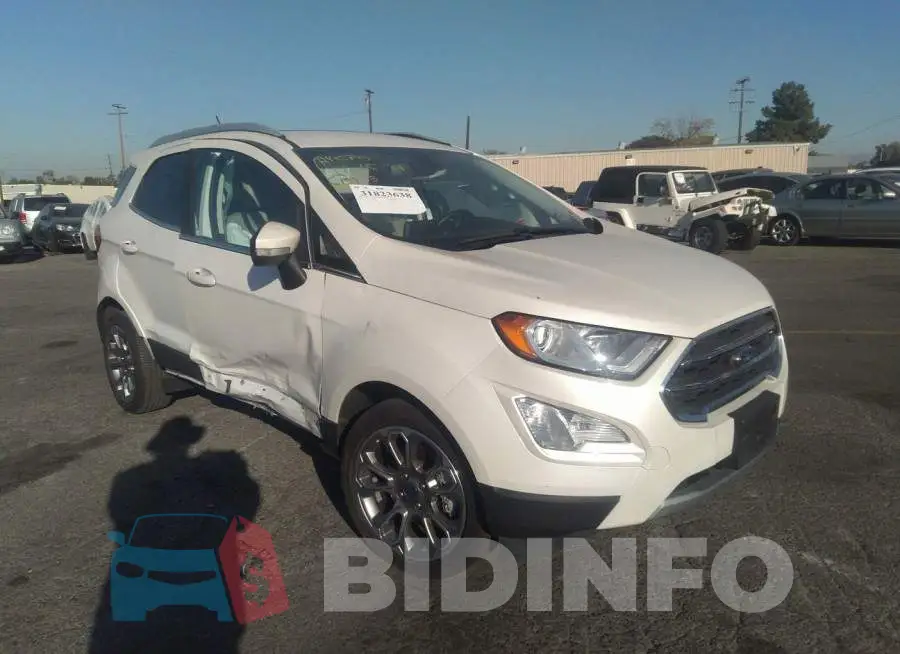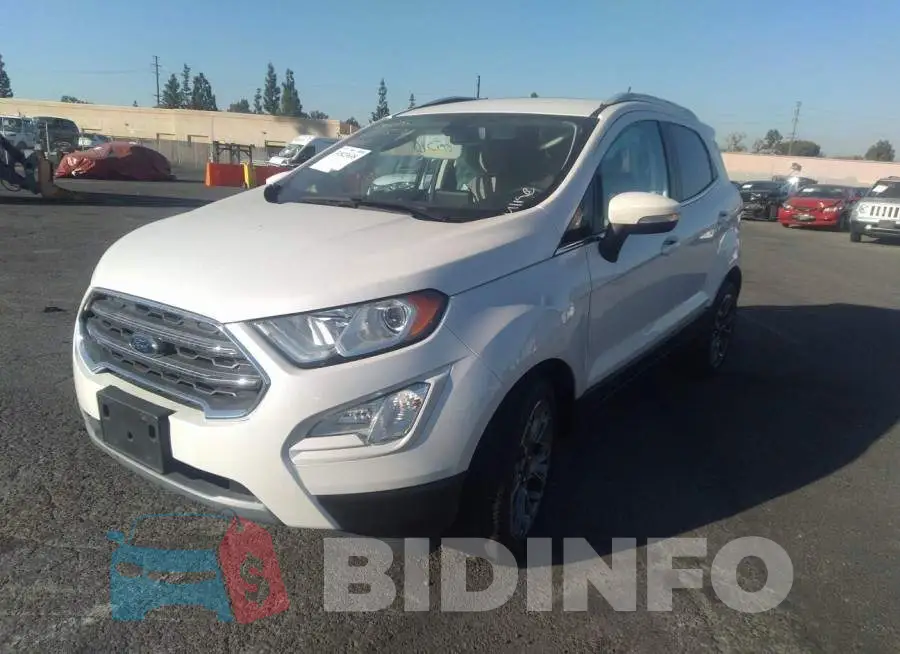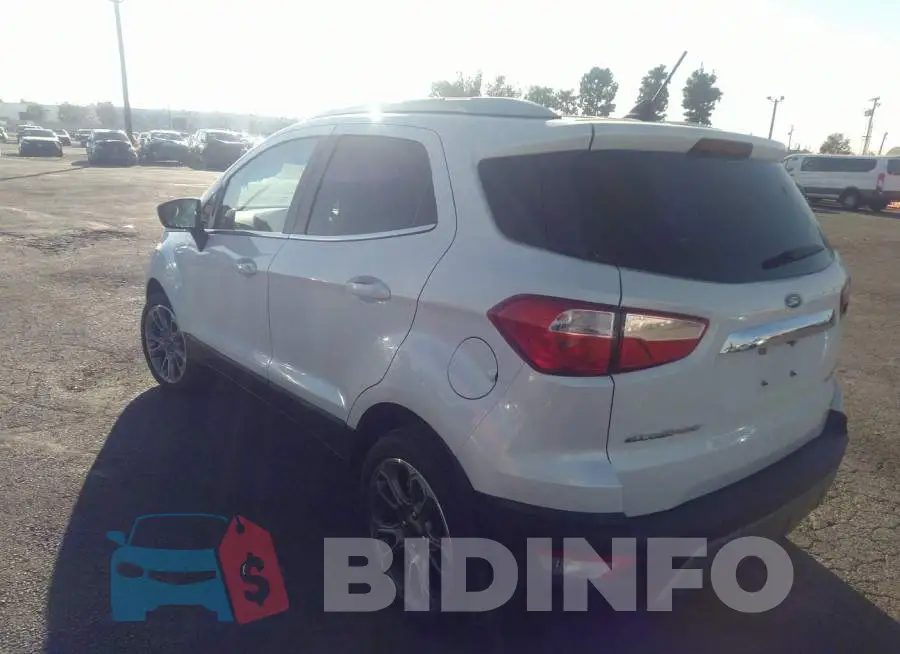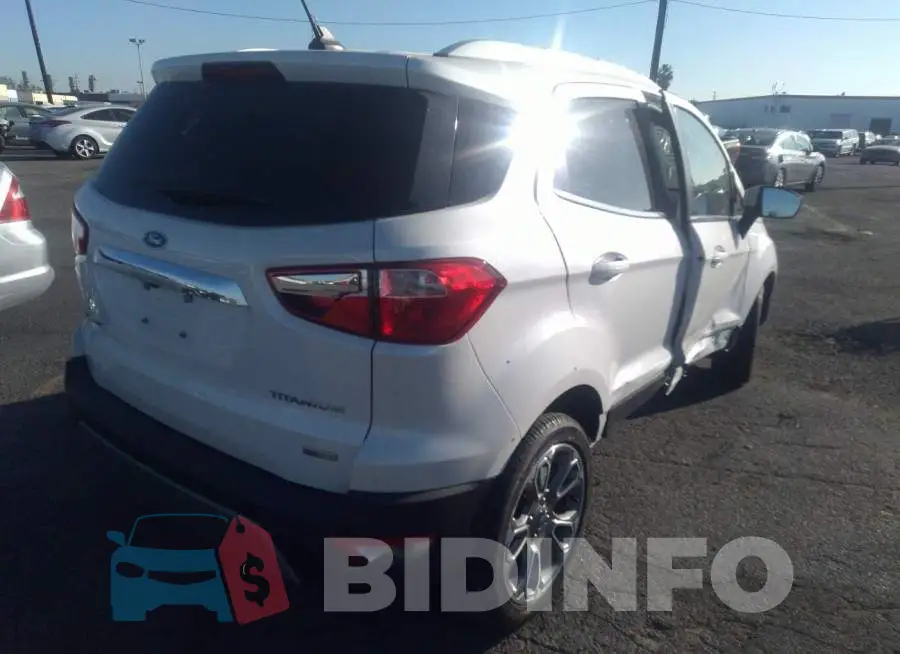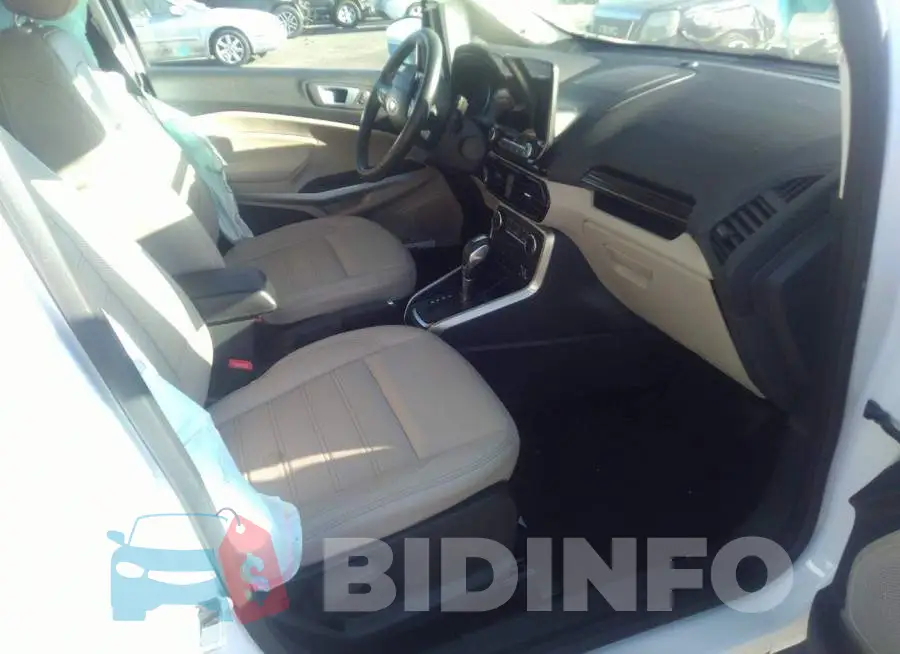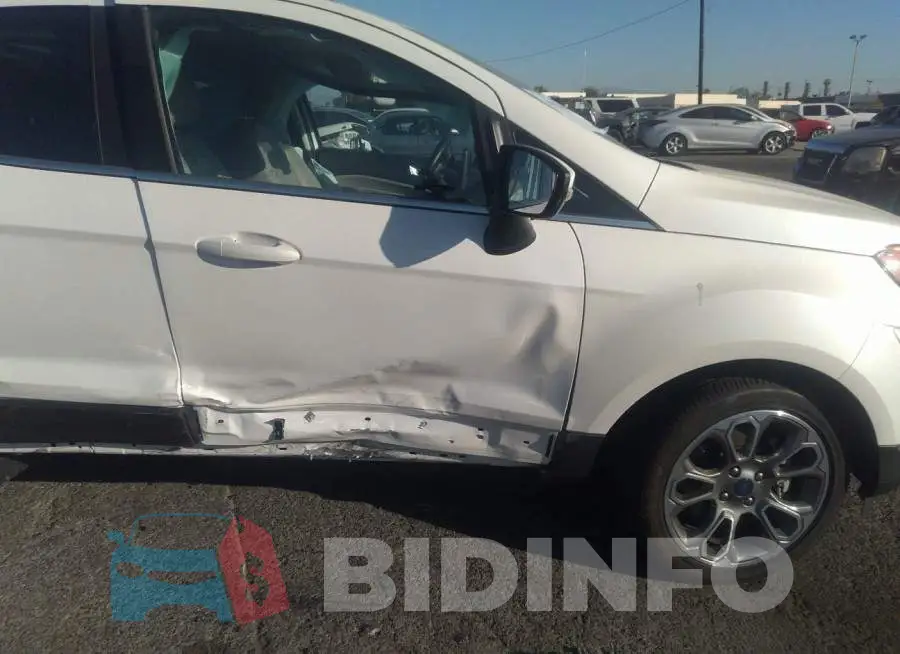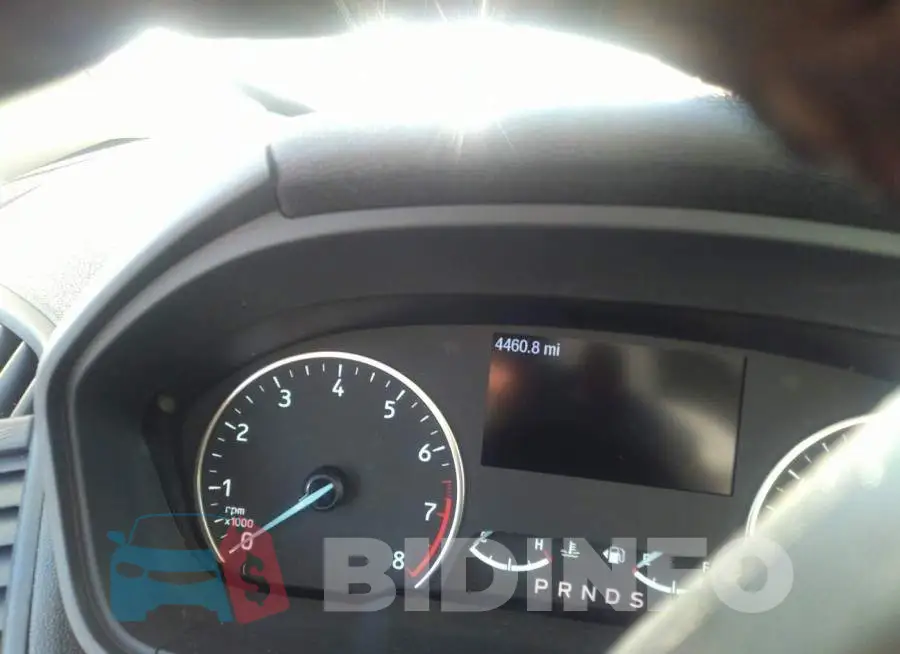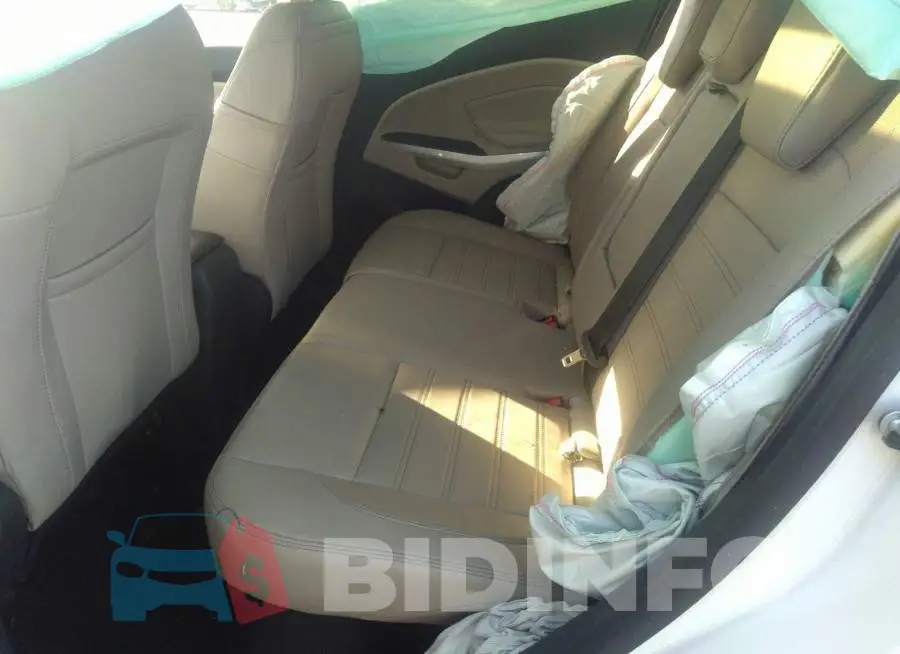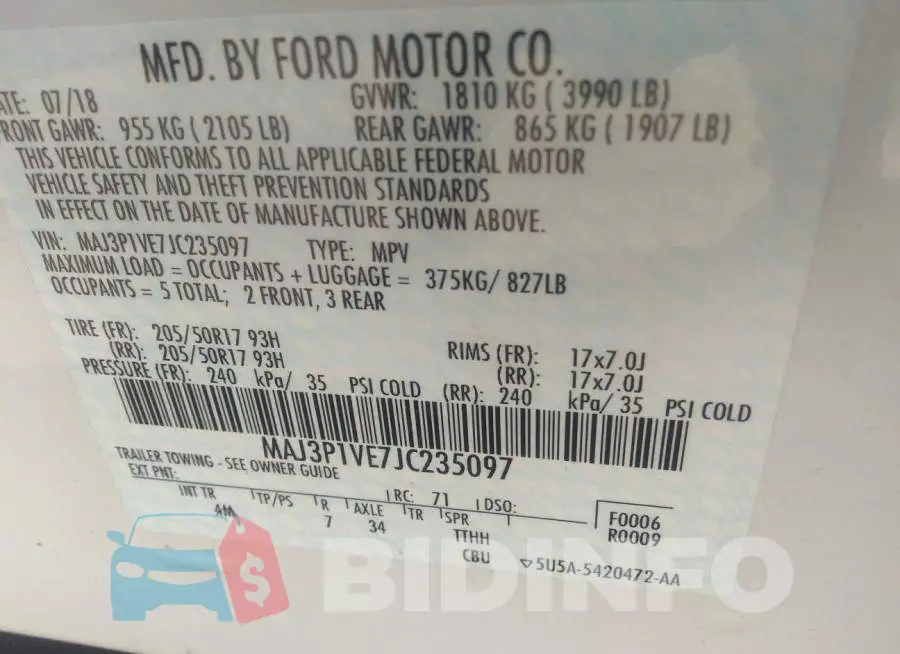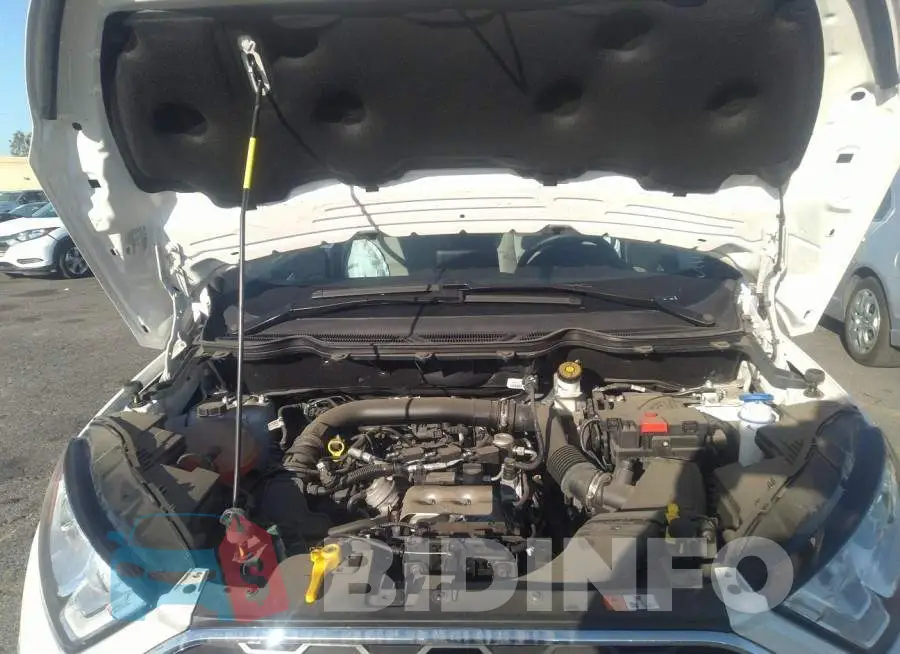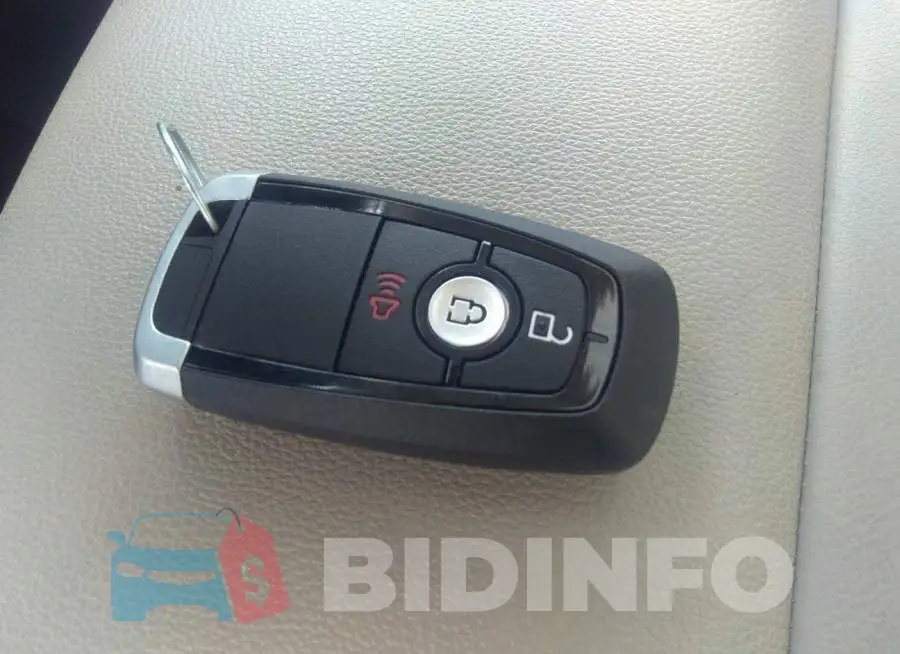 Are you an owner?
IAAI Auction

31823638

25 $

5 750 $

18.07.2022

Sold

16.02.2023

7 177 km

Yes

Deployed

$ 23 153

Collision

Yes
The Ford EcoSport: A Versatile and Dynamic Compact SUV
---
The Ford EcoSport is a compact SUV that has been designed to cater to the needs of drivers who are looking for a vehicle that offers both versatility and style. With its compact size and maneuverable design, the EcoSport is the perfect vehicle for navigating busy city streets, as well as for exploring the open road. The vehicle has a sleek and modern look that makes it stand out from other compact SUVs on the market, and it is packed with a range of features and technologies that make it both convenient and comfortable to drive.
Exterior Design
The Ford EcoSport has a distinctive exterior design that sets it apart from other vehicles in its class. The front of the vehicle features a bold grille and sleek headlamps, while the sides are accented by sporty lines and curves. The rear of the vehicle features a dynamic design that includes wraparound taillights and a sporty bumper. The EcoSport is available in a range of colors, including Ruby Red, Lightning Blue, and Canyon Ridge, allowing drivers to choose the perfect shade to suit their individual style.
Interior Comfort and Convenience
The interior of the Ford EcoSport is both comfortable and functional, with a range of features that make it easy to stay connected and comfortable while on the road. The vehicle features an eight-inch touchscreen infotainment system that is compatible with both Apple CarPlay and Android Auto, allowing drivers to access their favorite apps and music with ease. The EcoSport also includes a six-speaker audio system, as well as a rearview camera and a rear parking assist system. The vehicle's spacious interior provides ample headroom and legroom for both front and rear passengers, and the seats are made from premium materials for added comfort.
Power and Performance
The Ford EcoSport is powered by a 1.0-liter EcoBoost engine that delivers 123 horsepower and 125 lb-ft of torque. The engine is paired with a six-speed automatic transmission and is available with either front-wheel drive or all-wheel drive. The EcoSport's compact size and nimble handling make it easy to maneuver in tight spaces, and the vehicle's impressive fuel efficiency of up to 27 mpg in the city and 29 mpg on the highway makes it a cost-effective choice for daily commutes and longer road trips.
Safety and Security
The Ford EcoSport is designed to provide drivers with peace of mind on the road, with a range of safety and security features that are designed to protect both the vehicle and its occupants. The vehicle features a suite of airbags, including side-curtain airbags for added protection in the event of a collision. The EcoSport also includes a rearview camera and a rear parking assist system, making it easier to maneuver in tight spaces. Additionally, the vehicle is equipped with a range of advanced safety technologies, including a blind spot information system, a forward collision warning system, and a lane departure warning system.
In conclusion, the Ford EcoSport is a compact SUV that offers drivers the perfect combination of style, versatility, and performance. With its bold exterior design, comfortable interior, and impressive fuel efficiency, the EcoSport is a vehicle that is sure to meet the needs of drivers looking for a compact SUV that can handle anything the road has in store.
Lot description
As people know, that there are a couple vehicle auctions in the United States of America. Recently the Iaai auction site put up for sale 2018 Ford EcoSport with a 1L engine. The auto was sold with several damages which can see in the photos. To make everything clear we post the VIN Code number of the car MAJ3P1VE7JC235097. Selection an auto from the Iaai auto auction site is a very good investment, because you can win a car for 47% of its price, thereby saving on the acquisition and making a money on it if you want. This car is a good example of such a case, because after normal repairs you can drive a good car at a reduced price. If you want to buy a good vehicle from United States of America usually you first need to make an analysis of the best options and understand for what price they are sold and in what condition. You can check it at our website because we are one of the few who give full info so easy and useful with no any payments. You may use the search for a car by VIN number on the site, as well as select a specific make and model to accurately check for the vehicle you need. Now I think it's good to teach you how to research the right car at the USA car auction. For best research, it's better to examine the car pictures rigth heedfully and assess the damage to the car. Read the car info, classification of damage, car mileage and compare them with the lot photos. Pay attention to the paintwork, the condition of the roof, marks from the auction staff and the general condition of the car. If it has a lot of problems then we suggest that you contact the mechanic so that they evaluate the damage and inform you the real estimated price of vehicle repair. We propose that you choose car with little damage resulting from minor accidents or weather conditions, as in this case your car will be as safe after repair as before.