»
»
»

KIA K5 2021 White AUTOMATIC 1.6L
KIA K5 2021 White AUTOMATIC 1.6L 5XXG64J22MG080460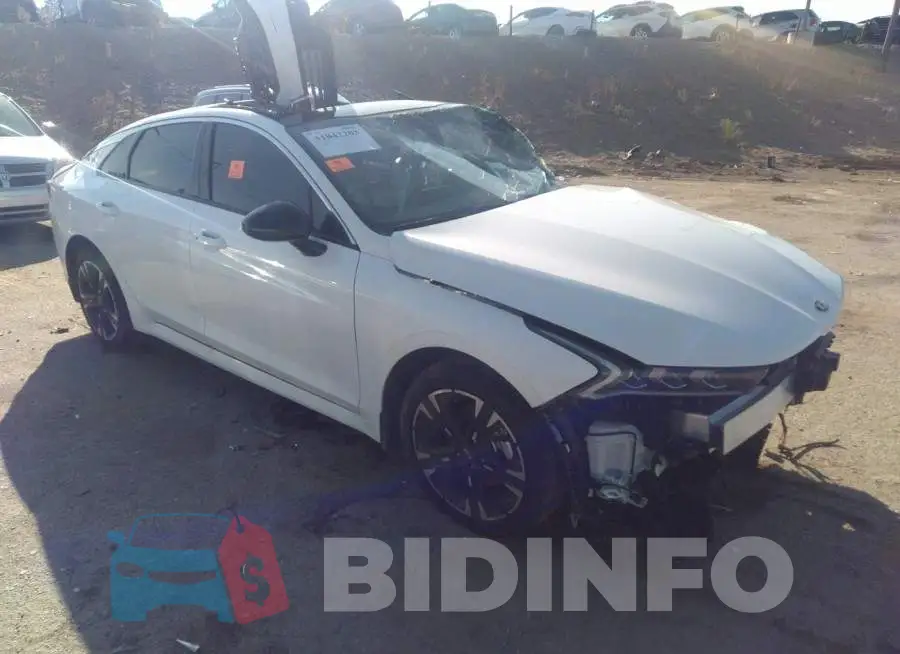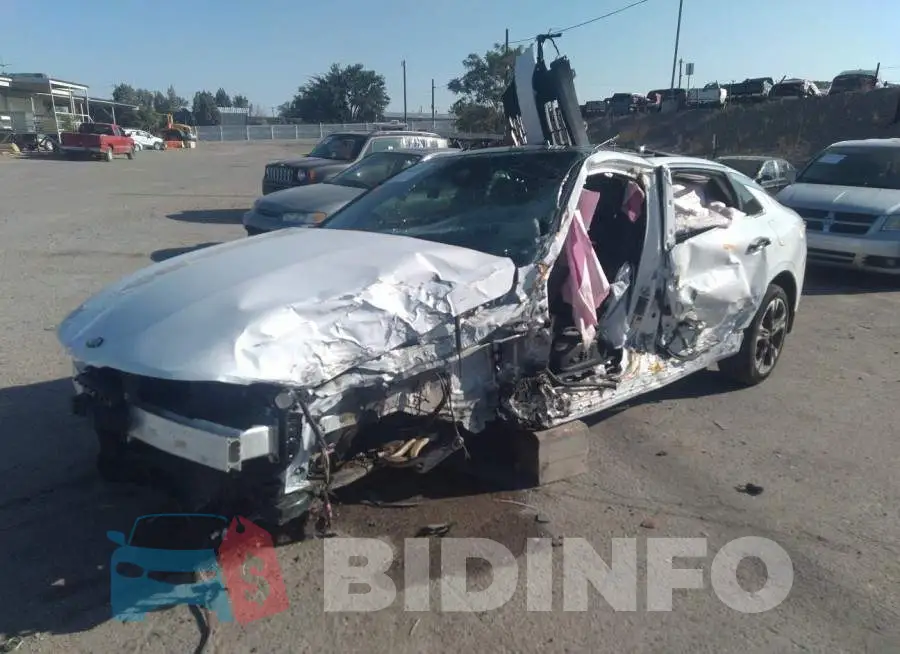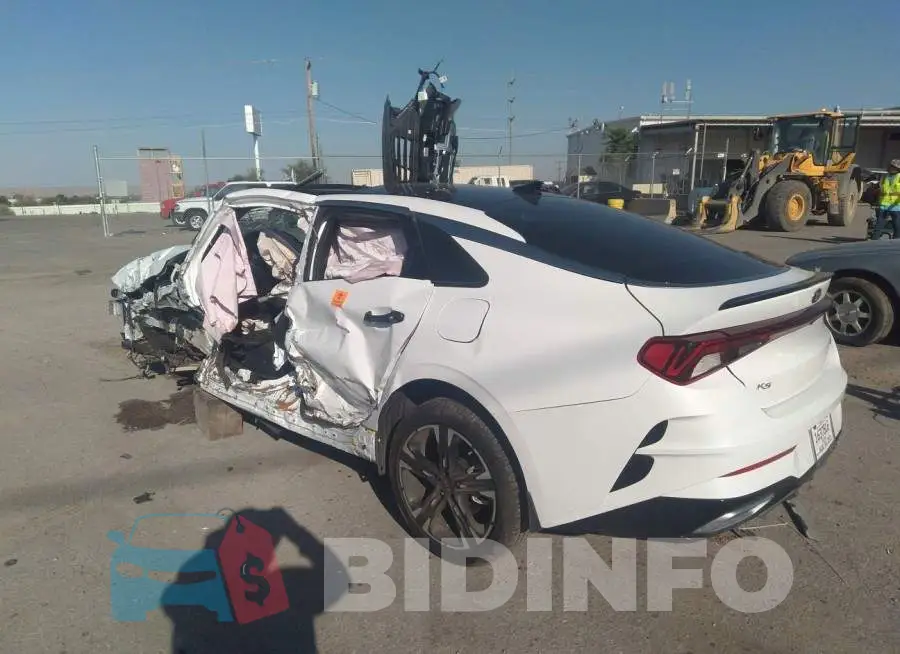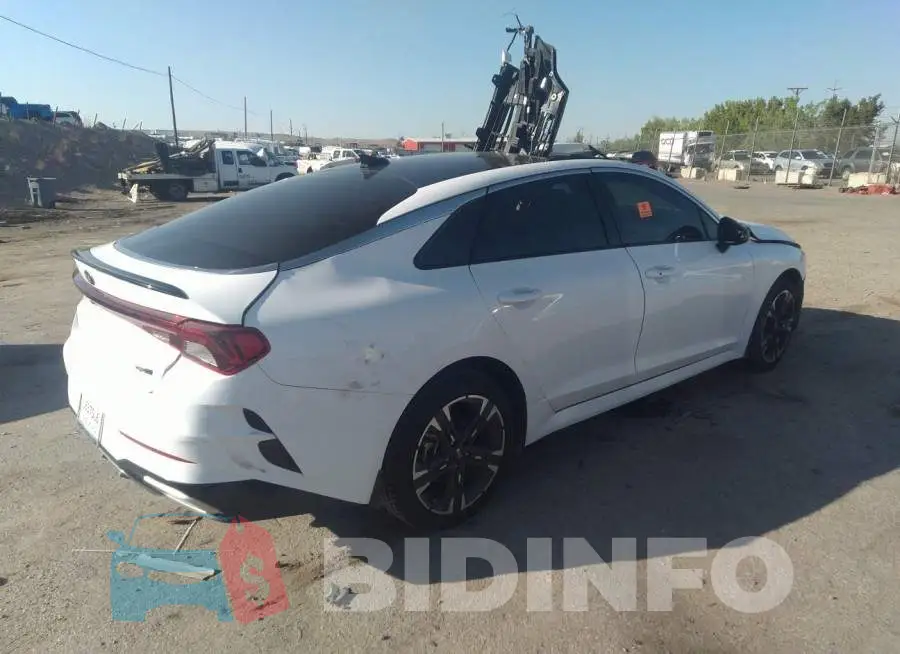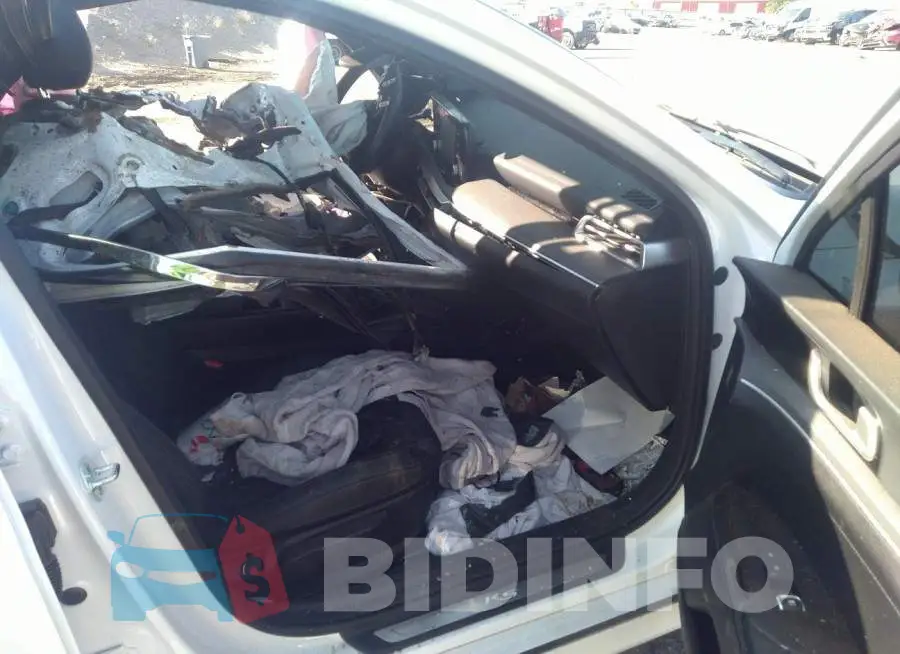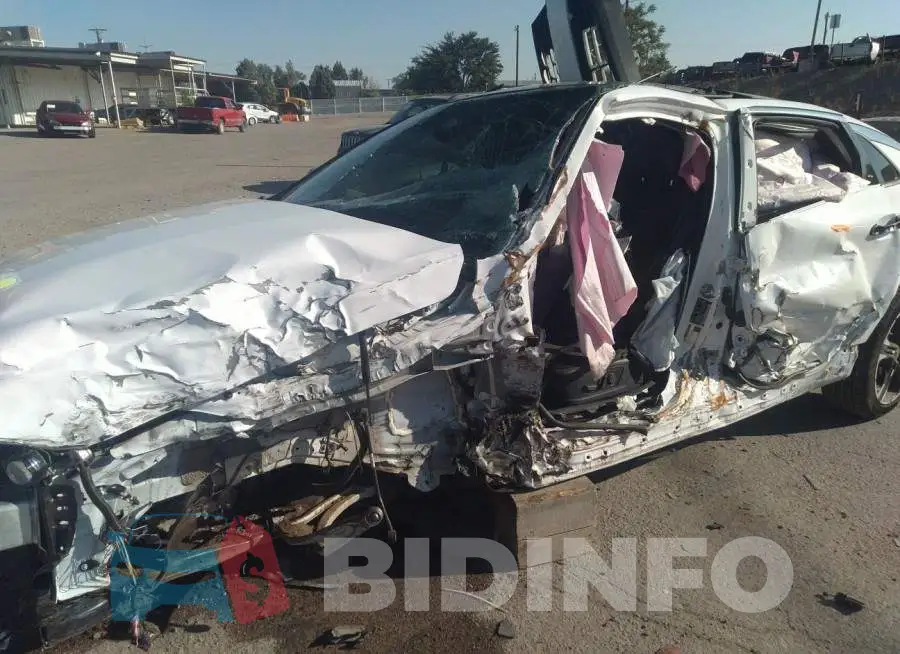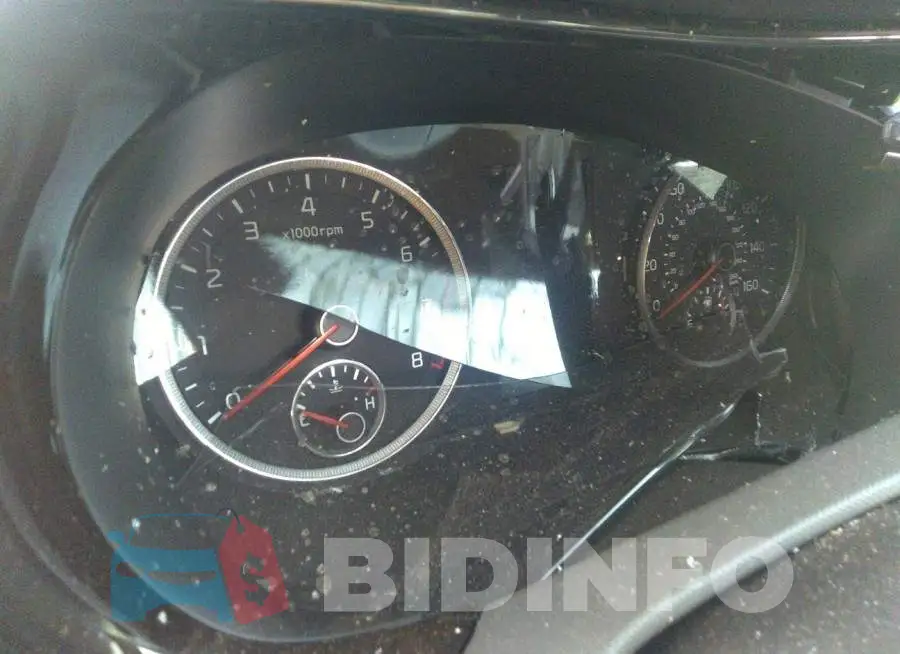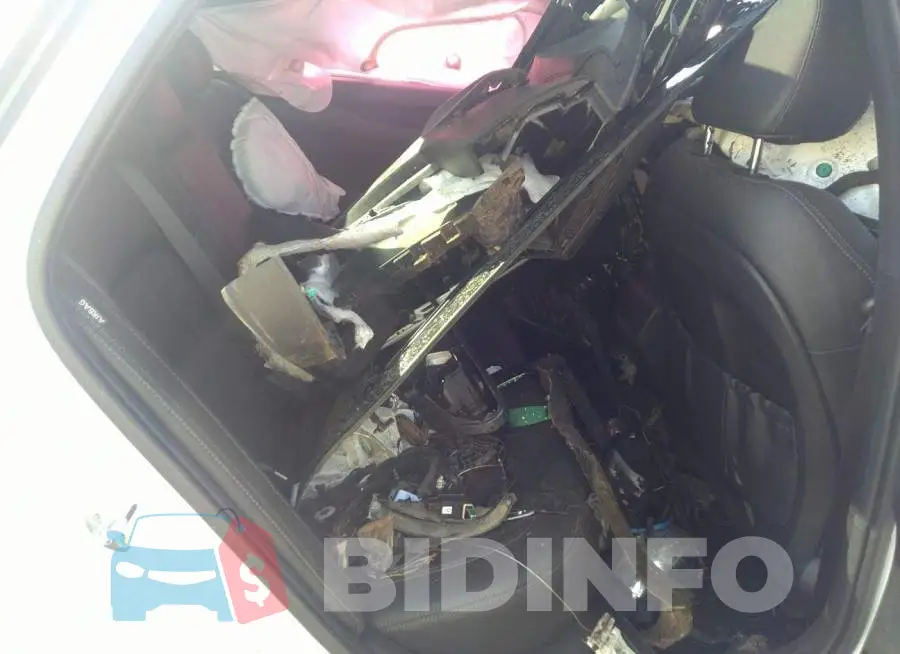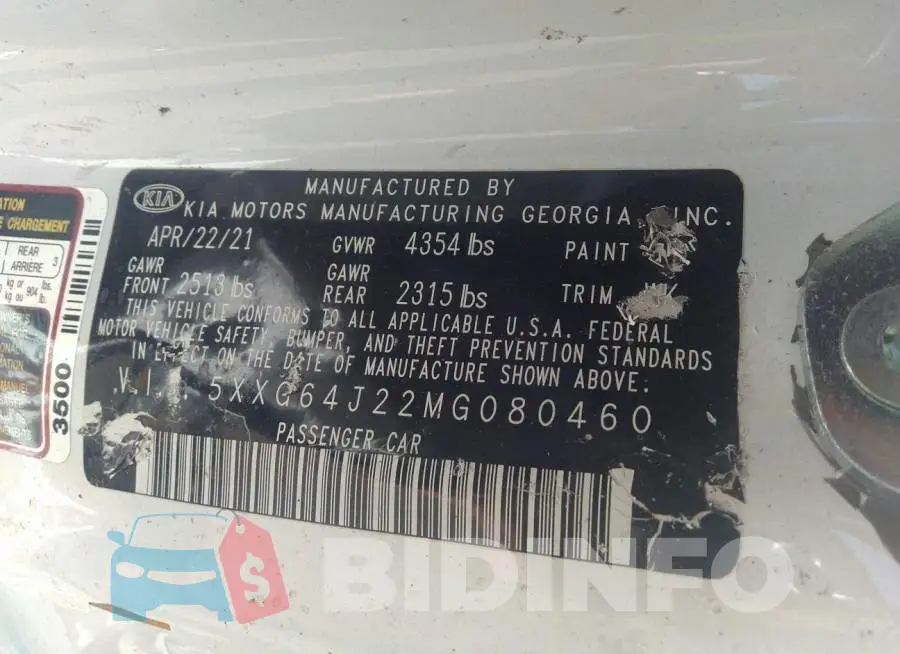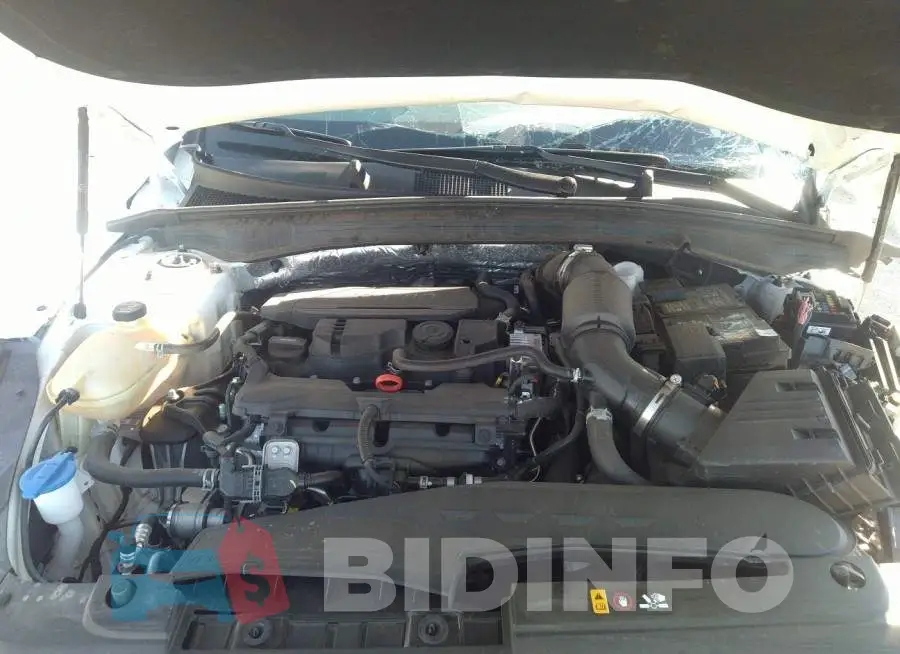 Are you an owner?
IAAI Auction

31042203

25 $

3 500 $

25.07.2022

Sold

26.09.2022

Yes

Deployed

$ 31 000

Collision

No
Kia K5: A Bold and Dynamic Sedan
---
The Kia K5 is a mid-size sedan that boasts a bold and dynamic design, advanced technology features, and powerful performance. Since its debut, the K5 has quickly established itself as one of the most popular vehicles in its class, offering drivers a well-rounded package of comfort, convenience, and affordability.
Exterior Design
The Kia K5 stands out from its competitors with its aggressive and sporty exterior design. The front of the vehicle features Kia's signature "tiger-nose" grille, framed by sleek and slender LED headlights. The sculpted body lines and sweeping curves give the K5 a sporty look, while also improving its aerodynamics. The available 19-inch alloy wheels and sport-tuned suspension further enhance the vehicle's athletic demeanor.
Interior Features
The K5's spacious and well-appointed interior features high-quality materials, comfortable and supportive seats, and a wealth of technology and convenience features. The standard 8-inch touchscreen display provides access to the vehicle's infotainment system, which includes features such as Apple CarPlay and Android Auto compatibility, satellite radio, and Bluetooth connectivity. The available 10.25-inch touchscreen display adds navigation and a 360-degree camera system. The K5 also offers a number of safety features, including a driver attention monitor, lane departure warning, and forward collision warning with automatic emergency braking.
Performance
The Kia K5 is powered by a choice of two engines, both of which are paired with an eight-speed automatic transmission. The standard engine is a 1.6-liter turbocharged four-cylinder that produces 180 horsepower and 195 lb-ft of torque. The available engine is a 2.5-liter turbocharged four-cylinder that produces 290 horsepower and 311 lb-ft of torque. Both engines deliver smooth and confident acceleration, while the available all-wheel drive system provides improved traction and handling in adverse weather conditions.
Conclusion
The Kia K5 is a well-rounded and attractive mid-size sedan that offers drivers a high level of style, technology, and performance. Whether you're looking for a daily driver, family vehicle, or a sporty and fun-to-drive car, the K5 is an excellent choice that won't break the bank. With its affordable starting price, impressive list of standard and available features, and long warranty coverage, the K5 is a smart and stylish choice for anyone in the market for a new car.
Lot description
As you know, that there are a couple vehicle auctions in the North America. In this case, the Iaai vehicle auction put up for sale 2021 KIA K5 with a 1.6L engine. The auto was sold with damage which you can see in the photos. In order for the information to be open we published the VIN Code number of the car 5XXG64J22MG080460. Selection a car from the Iaai auction site is a very profitable choice, because you can win a car for 47% of its price, thereby saving on the acquisition and making a money on it if you wish. This car is a nice example of such a case, because after professional repairs you can drive a nice car at a great price.