»
»
»

Toyota Sienna SE 2017 Black AUTOMATIC 3.5L
Toyota Sienna SE 2017 Black AUTOMATIC 3.5L 5TDXZ3DC1HS839948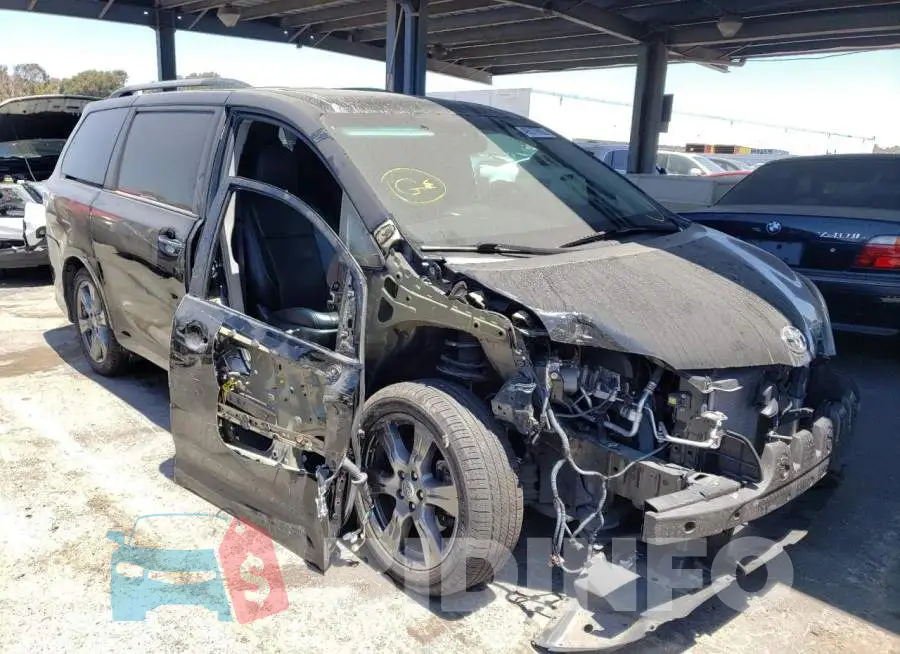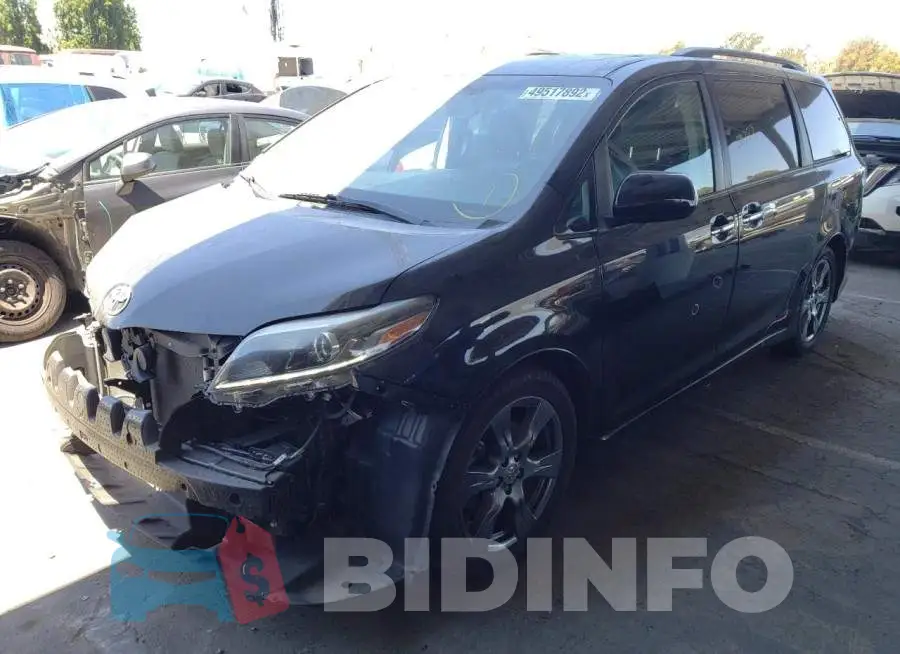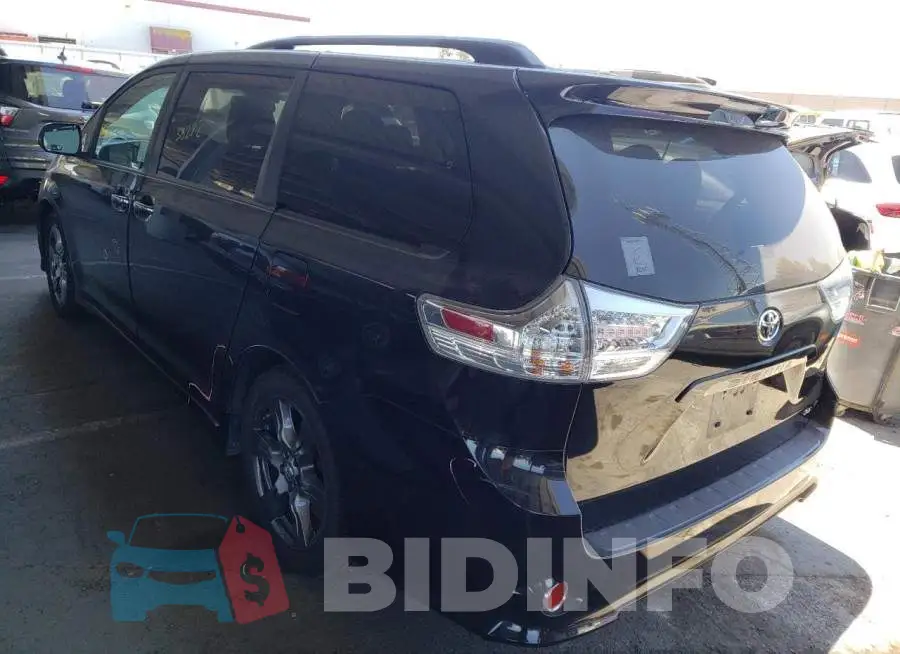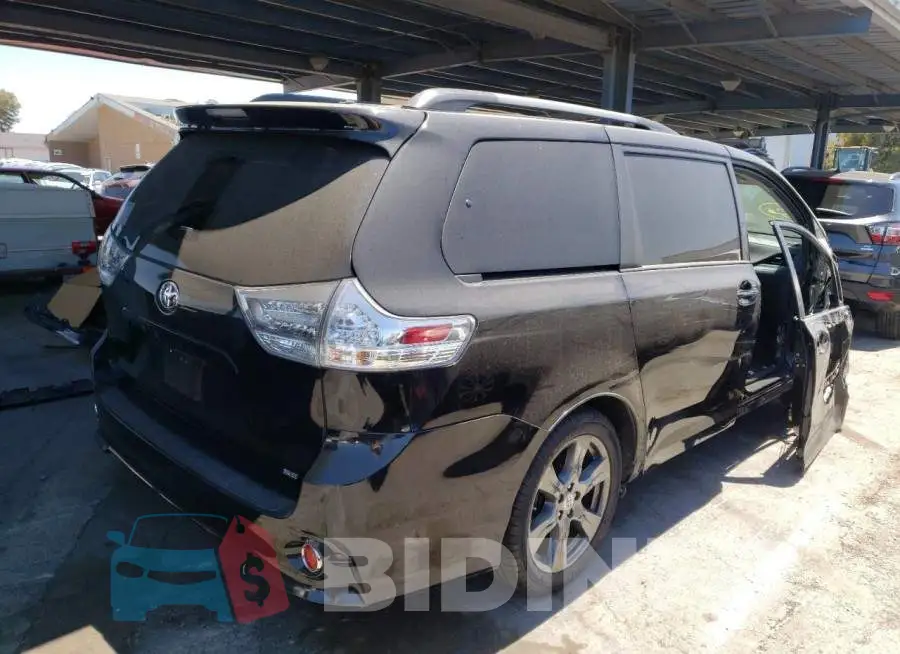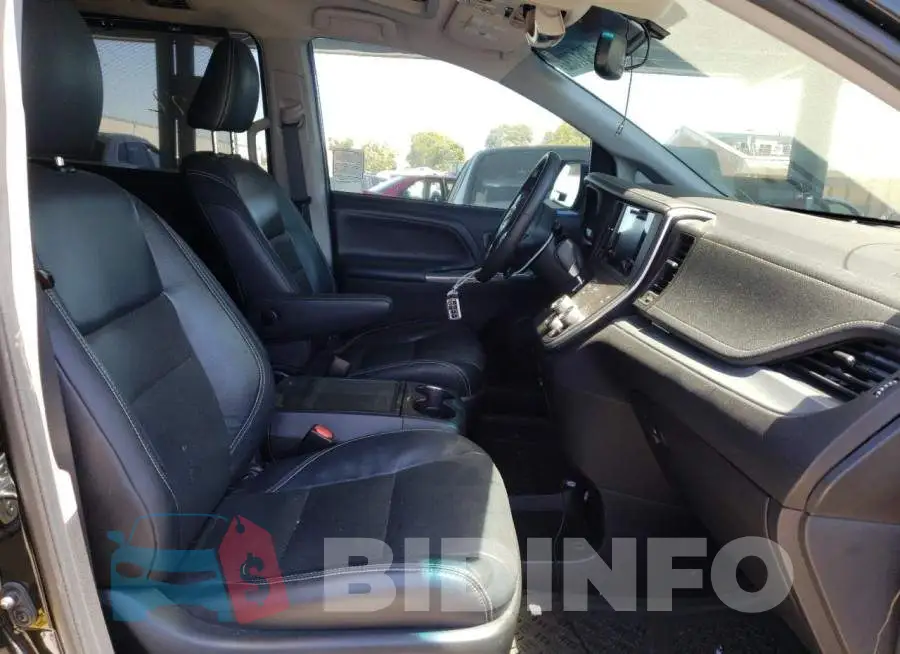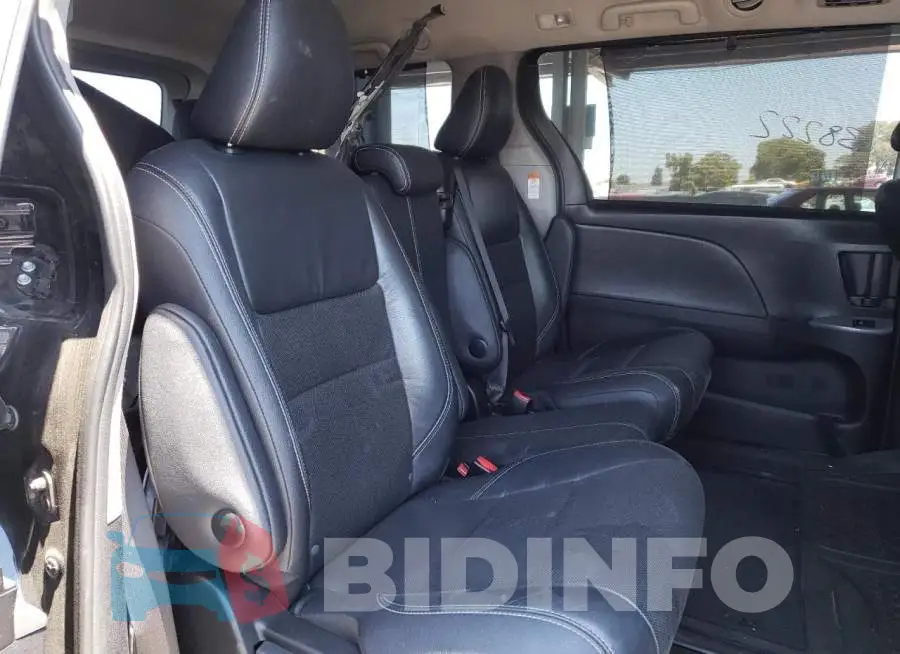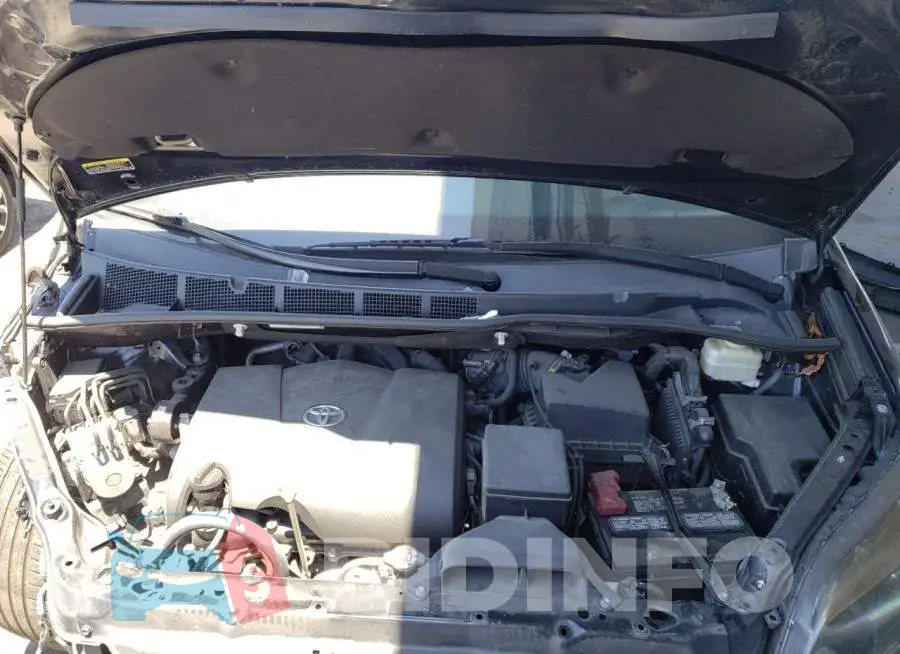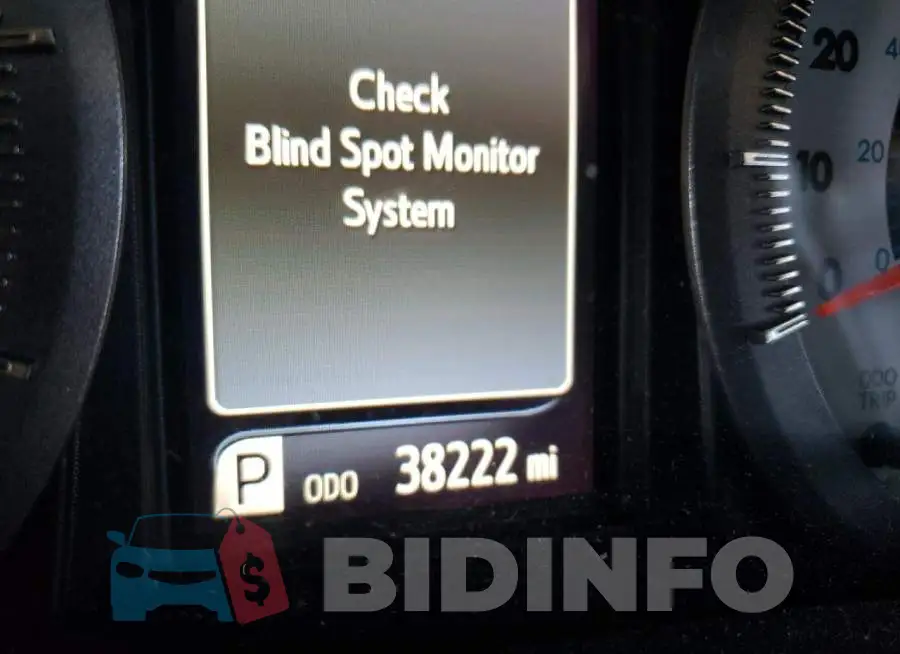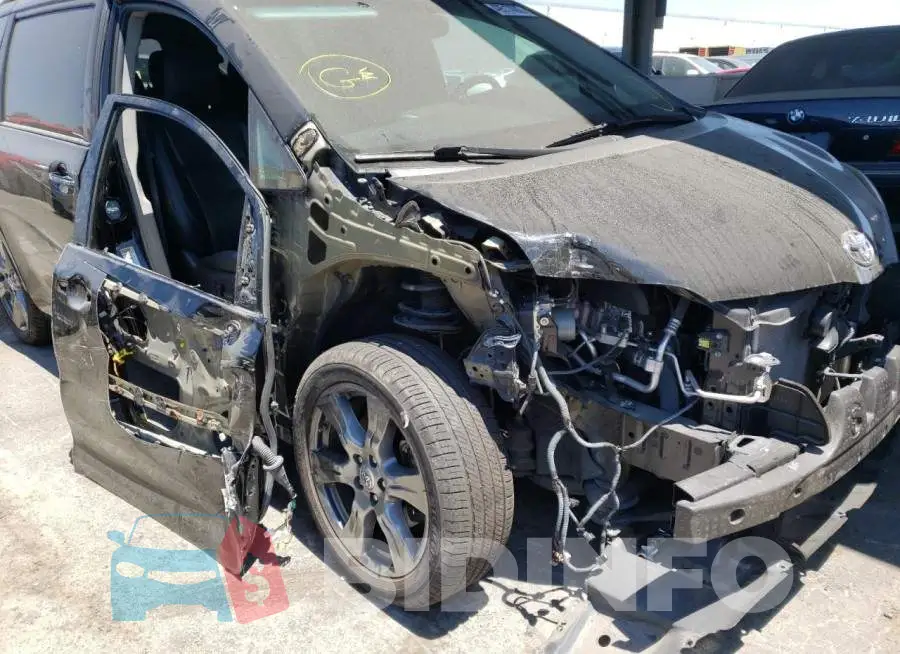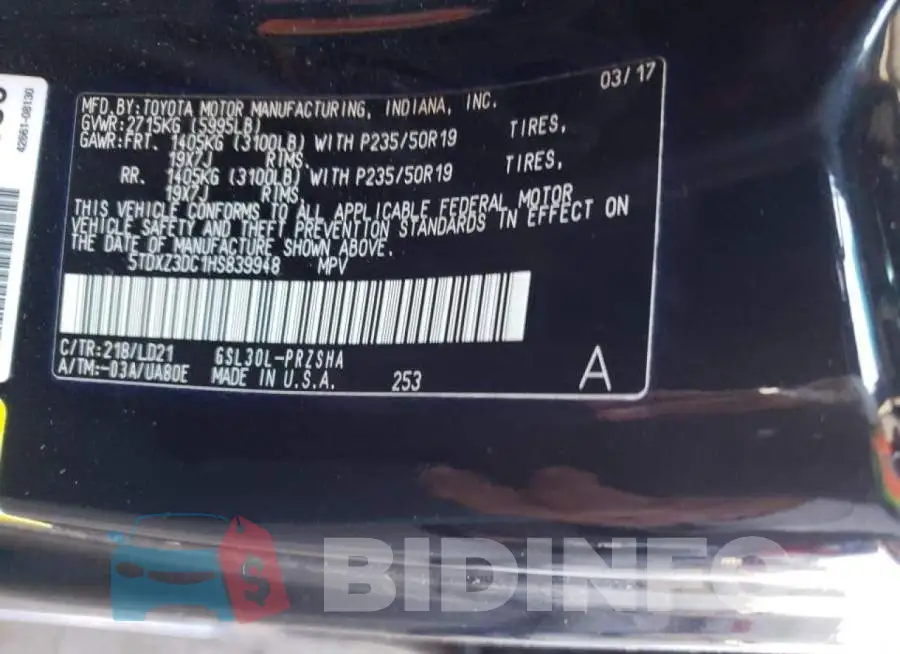 Are you an owner?
Copart Auto Auction

49517892

7 800 $

11.08.2022

Sold

06.12.2022

38 222 km

CA - SC

No
The Toyota Sienna SE - A Versatile and Comfortable Minivan
---
The Toyota Sienna SE is a versatile and comfortable minivan that offers drivers and passengers a smooth and enjoyable ride. With its spacious interior, advanced technology, and superior comfort, the Sienna SE is the perfect car for families, or anyone who needs a reliable and practical vehicle. From its smooth and refined ride to its advanced safety features, the Toyota Sienna SE is a minivan that truly stands out in its class.
Exterior Design
The Toyota Sienna SE features a modern and stylish design that is both elegant and sporty. The car's spacious and aerodynamic body, combined with its sleek curves and aggressive lines, give it a commanding presence on the road. The car's large grille, LED headlights, and sleek alloy wheels add to its overall aesthetic appeal, while its low and wide stance gives it a sporty and athletic appearance. The Sienna SE is also available in a variety of stylish colors, allowing you to personalize your car to match your individual style and taste.
Interior Comfort and Technology
The Toyota Sienna SE's interior is designed to provide drivers and passengers with a luxurious and comfortable ride. The car's spacious and well-appointed cabin features high-quality materials and advanced technology that make every drive more enjoyable. The Sienna SE is equipped with a state-of-the-art infotainment system that features a large touchscreen display, real-time traffic updates, and more. The car's premium sound system, spacious and comfortable seats, and advanced climate control system also add to the overall comfort and convenience of the Sienna SE's interior.
Performance and Handling
The Toyota Sienna SE is powered by a 3.5-liter V6 engine that produces 296 horsepower and 263 lb-ft of torque. This powerful engine is paired with an eight-speed automatic transmission that provides smooth and seamless shifts, and the car's advanced front-wheel-drive system provides excellent traction and control, even in challenging driving conditions. The Sienna SE's advanced suspension system and aerodynamic design also provide drivers with excellent handling and stability, making it a joy to drive, no matter where you go.
Safety Features
The Toyota Sienna SE is equipped with a wide range of advanced safety features that provide drivers and passengers with peace of mind. The car's advanced airbag system, anti-lock brakes, and advanced traction and stability control systems provide superior protection in the event of an accident. The Sienna SE's advanced camera and sensing systems, such as the rearview camera and blind-spot monitoring system, also help to enhance visibility and make it easier to park and maneuver the car.
Conclusion
The Toyota Sienna SE is a versatile and comfortable minivan that provides drivers with advanced technology, superior comfort, and excellent performance. Whether you're looking for a car that is spacious and practical, or a car that is stylish and sporty, the Toyota Sienna SE is sure to impress. If you're in the market for a minivan that provides a truly unforgettable driving experience, the Toyota Sienna SE is the car for you.
Lot description
As a lot of people know, there are many famous vehicle auctions in the USA. Recently the Copart vehicle auction sold a 2017 Toyota Sienna SE with a 3.5L engine. The auto was sold with minor damage which can see in the photos. In order for the information to be open we post the Vin-number of the car 5TDXZ3DC1HS839948. Selection a car from the Copart auto auction site is a very profitable choice, because you can win a vehicle for 45% of its price, thereby saving on the acquisition and making a money on it if you wish. This car is a good example of a similar solution, because after minor repairs you can drive a good car at a reduced price.